Hi-Fu non surgical Face Lift
What is HiFu?
An ideal Non-Surgical Brow & Jowl Lift option
The latest in Non-Invasive procedures can now be accomplished using Ultrasound. The Doublo Gold is a non-surgical ultrasound lifting system for treating lax areas of face and body, without causing any superficial damage or downtime.
Why Ultrasound is the new WOW!
The only non-invasive procedure that lifts skin jobs the face and neck
​Bridges the gap between injectables and surgery
A quick 30-60 minute procedure with NO downtime
Skin colour-independent; treatment with no pre/post treatment care requirements to worry about
​Adaptable treatment based on skin and area assessment
Noticeable results that improve over 90-180 days and may last several months depending on your age and lifestyle
​Works in synergy with other popular aesthetic therapies
No chemicals or needles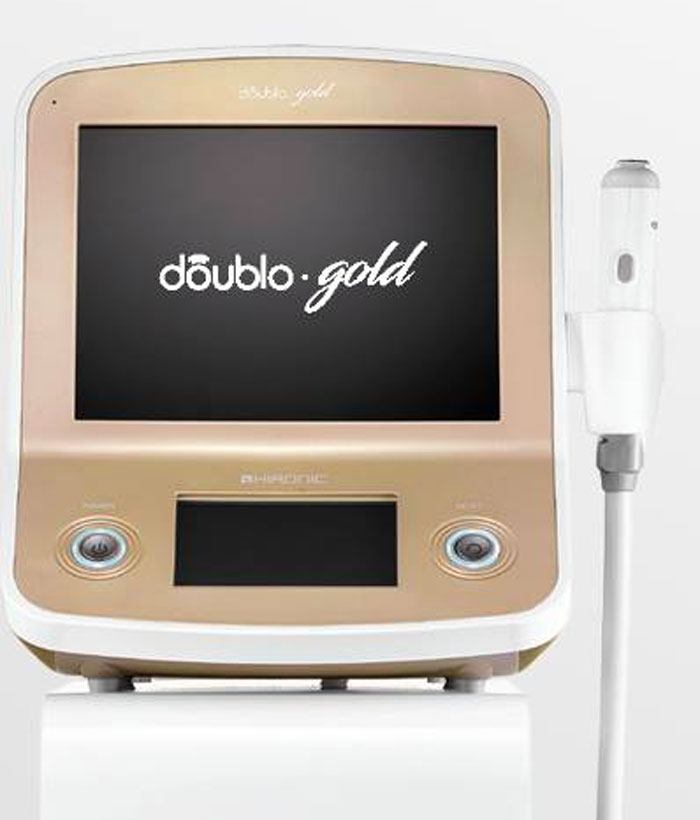 Clinical Indications
​Skin tightening for Skin Laxity for all ages
Lax neck, jowls, double chins, eyebrows and facelifting
​Reduces wrinkles around the eyes or forehead
Lifting tightening and rejuvenating sagging skin on arms
The Hi-Fu therapy bypasses the surface of the skin delivering focused ultrasound energy at depths of up to 4.5mm – the same planes targeted by a modern surgical facelift. It doesn't require the use of chemicals or injections and there is no downtime as patients are able too return to normal activities right away.
Customer Satisfaction is our Goal
At Dermalase I believe that professionalism and friendliness are essential to great customer service. ​It is my mission to deliver outstanding service and to always be focused on results.